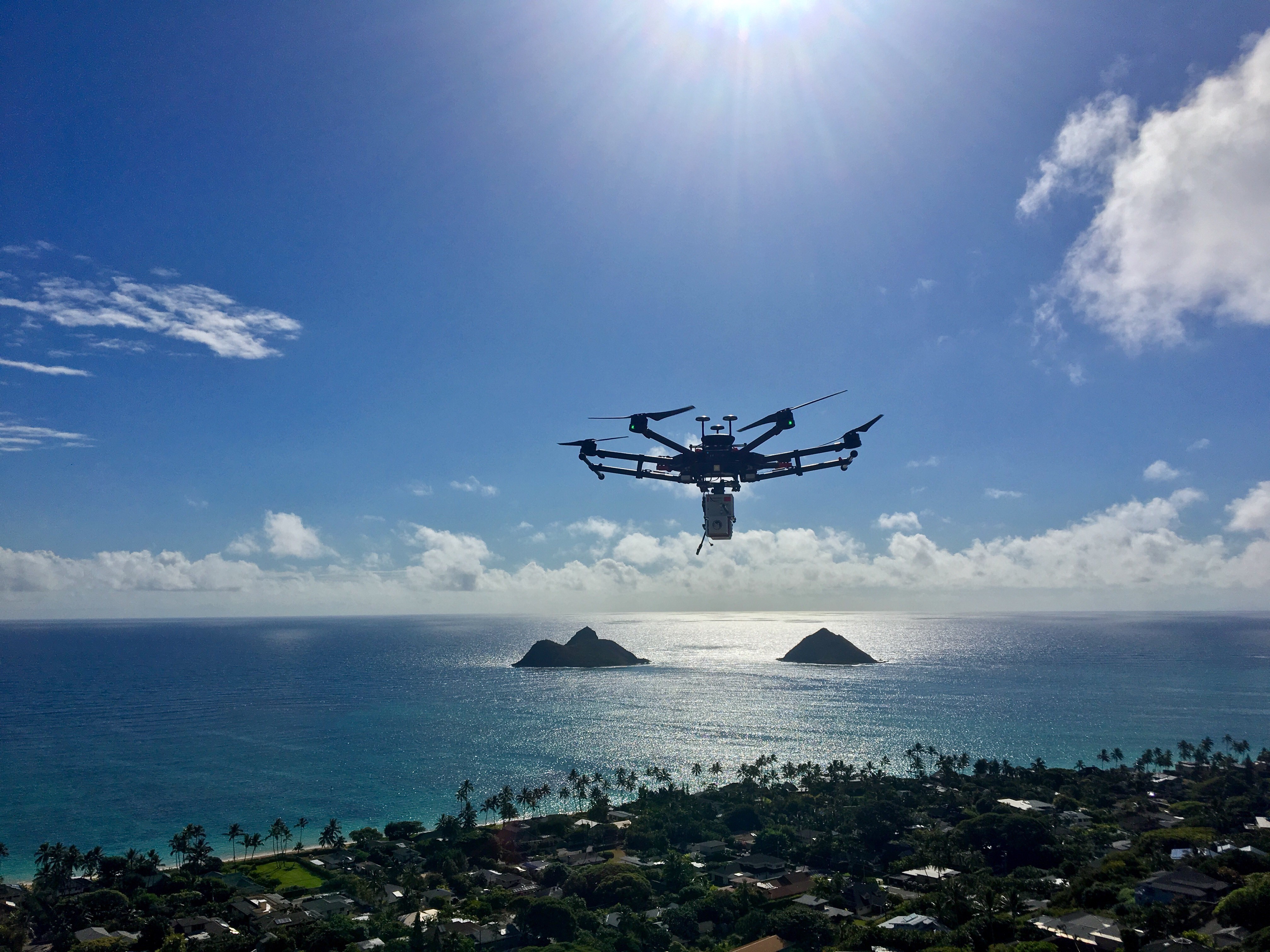 We're growing our Hawai'i office with the hire of mapping and surveying expert Craig Clouet. Mr. Clouet has more than 20 years' experience in the mapping and surveying industry in Hawai'i and is respected as an industry leader, having created geographic information system (GIS) programs for numerous companies and government agencies in the state. He comes to Dudek from ESRI, an internationally renowned mapping technology company.
"I'm proud to welcome Mr. Clouet to the Dudek UAS group," said Steven Hochart, unmanned aerial systems (UAS) Senior Project Manager and head of the Kailua, O'ahu office. "Our team of passionate experts continues to grow by leaps and bounds as we rise to the challenge of taking on environmental projects in Hawai'i and beyond."
We expanded our presence to the Hawaiian region with the opening of the Kailua, O'ahu office in 2016 and enhanced our roster of environmental services with the launch of Hawai'i-based UAS services. Since then, the Hawai'i team has grown from 1 founding expert to 12 staff, who focus on UAS, cultural resources and historic built environment, and environmental assessment projects.
Our UAS group provides unmanned aerial vehicle (UAV)-based mapping services to deliver accurate data to clients for a range of projects including site survey and mapping, utility infrastructure surveys, UAS mapping training, construction monitoring, and natural resource mapping.
The team has mapped more than 700,000 acres across North America in just 2 years, using LiDAR, magnetometry, multispectral cameras, and RGB cameras to develop topo maps, multispectral assessments, color orthophotos, and survey-grade site maps. Our Hawai'i-based team manages these projects and processes all mapping data in house.