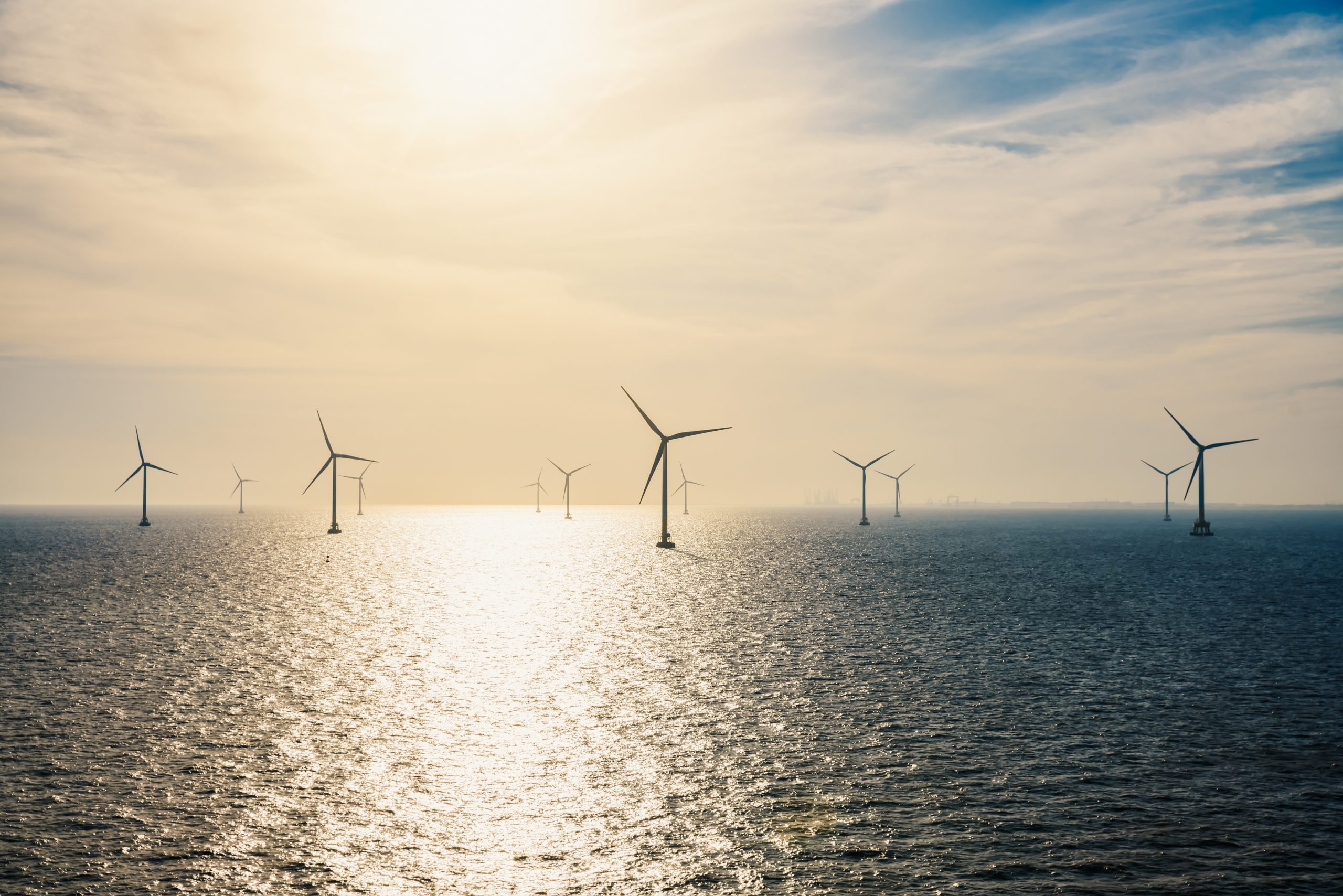 California is a prime location for offshore wind development for two reasons: first, it has some of the strongest and steadiest wind anywhere in the world and second, there is high demand for renewable energy in the California Independent Systems Operator (CAISO) market. In addition, technological advances for floating offshore wind turbines make the depths of Pacific Ocean now feasible for development. As a result, California's aggressive renewable energy targets include generating 10 gigawatts (GW) of renewable energy via offshore wind by 2045.
A recent announcement by the Biden Administration signals that federal support for California offshore wind projects is stronger than ever. The Administration has brokered a deal with the Department of Defense (DOD), aligning offshore wind development with defense against climate change, giving the DOD flexibility to accommodate development of offshore wind energy in two areas off the California coast in Morro Bay and Humboldt. In tandem, California Governor Newsom has proposed $20 million in state money to support offshore wind energy development, including funding for upgrades at the Port of Humboldt, expedited regulatory review, environmental studies, and community outreach.
With support at the federal and state levels, California's offshore wind development may soon feel a fresh breeze in its sail as the momentum continues to build. However, California's infamously rigorous approvals process and numerous stakeholders along the coastline may present the biggest hurdles. A first and crucial step will be understanding all the potential stakeholders' interests to develop a permitting strategy that will bring these projects to life.
Understanding the Various Offshore Wind Development Stakeholders
The Bureau of Ocean Energy Management (BOEM)––and associated National Environmental Policy Act (NEPA) process––will be key drivers given BOEM's place as federal lead agency. Other key federal agencies involved will include the Bureau of Safety and Environmental Enforcement (BSEE), National Oceanic and Atmospheric Administration (NOAA) National Marine Fisheries Service (NMFS), U.S. Army Corps of Engineers (USACE), and U.S. Coast Guard (USCG). That said, the list of potential state and local agencies that will regulate offshore wind projects in California is extensive. State agencies that will play a key role include:
California State Lands Commission (CSLC)
California Energy Commission (CEC)
California Coastal Commission (CCC)
California Department of Fish and Wildlife (CDFW)
California Public Utilities Commission (CPUC).
Local agencies including ports and municipalities may also be key stakeholders if development of facilities on the coastline is required to support offshore wind energy project construction and operations. In order to evaluate the whole of the project, the California Environmental Quality Act (CEQA) lead agency determination will be a key factor, as multiple state and local agencies will need to issue permits relying upon the CEQA documentation prepared by the lead agency.
The environmental evaluation of resources will be rigorous and, like onshore renewables, include considerations of the entirety of the infrastructure necessary to connect the offshore generation infrastructure to onshore transmission infrastructure, allowing generated electricity to be delivered to CAISO market. These projects will have to assess potential environmental impacts to both avian and marine biological resources, as well as cultural resources. Additionally, navigation safety is an important consideration to ensure continued safe international shipping, commercial fishing, and small craft use, including recreational boaters.
Potential state permits to be attained include:
CPUC Permit to Construct
CDFW California Endangered Species Act
CCC Coastal Zone Management Act Consistency Certificate
CCC Coastal Development Permit
Efficient permitting requires a deep understanding of the processes, challenges, and key information needs of agencies to review offshore wind development projects. Dudek has unmatched experience conducting environmental reviews and permitting onshore wind facilities throughout California and elsewhere with various agencies under the Department of the Interior (DOI). Our experts have permitted and brought online more than 1 GW of wind energy development in California to date, with projects located along the California coastline. Dudek Energy Practice Director David Hochart said, "We're successful at energy development because we stick to our core values, which are prioritizing the client and working with the client on a day-to-day basis to make their project successful."
Dudek is also at the forefront of environmental evaluation and permitting for offshore projects in California. Our experience permitting offshore projects in California has fostered strong connections with federal agencies including NOAA, NMFS, USCG, EPA, and USACE. Our permitting experts with expertise in both wind and offshore work have successfully navigated federal and state reviews, overlaps, and complexities. Dudek offshore permitting expert Matt Valerio said, "The effects of activities offshore in the marine environment will be rigorously evaluated, something Dudek has gained experience undertaking from our role in innovative offshore aquaculture and research projects."
Additionally, we have strong insights gleaned from deep relationships with critical California regulators and agencies, including CPUC, CEC, CSLC, CDFW, and the California Coastal Commission (CCC). Dudek team members include prior CCC and USACE staff, providing invaluable insights that save projects time and money by quickly navigating the various stakeholder interest to develop solutions.
Dudek Permitting Specialist Laurie Monarres worked at the U.S. Army Corps of Engineers for 10 years and said,
"I use my experience as a former regulator to guide clients through the maze of environmental permits associated with offshore projects. This involves knowing the who's, when's, and how's of agency communication and effectively conveying the importance of our clients' projects to the regulatory agencies. It also involves providing the agencies with clear information to support their permitting decisions and including them as part of the team as we collectively work to get the permits across the finish line."
Understanding the Ports' Critical Role
Other key players in California offshore wind development are the ports, which may include the mega Port Complex of Los Angeles and Long Beach, as well as smaller ports such as Port Hueneme and Humboldt Bay Harbor, Recreation, and Conservation District. The ports are positioning to support offshore wind energy development and will play an instrumental role as the land base for components and personnel, facilitating construction, maintenance, and operations of offshore wind energy facilities. The effects of onshore facilities will include an array of topics ubiquitous at ports, including air quality and greenhouse gas considerations. Dudek has supported the ports with these planning and environmental evaluation services for several decades.
Next Steps for Successful Offshore Wind Energy Permitting
The numerous stakeholders and complex permitting process along the California coastline make the permitting pathway for offshore wind energy development complex; however with the right expertise, there is a streamlined path forward. Hochart said,
"At the end of the day, when a client gives us an opportunity to work on a project, we have proven time and time again that we can come up with a team and solutions to drive that project forward and meet project milestones. We all put our heads together and do whatever it takes. We will find the resources and we will develop solutions for the project to ultimately succeed."
By creating a comprehensive stakeholder outreach strategy and understanding how all the various agency permits connect to one another, Dudek can help projects chart a path forward that meets federal and state initiatives for bringing renewable energy projects online, thus combating climate change and associated sea-level rise. For more information on how Dudek can contribute to the successful development of offshore wind in California, contact David Hochart and Matt Valerio.