Water Reuse
California is a leader in developing water reuse facilities to provide communities with a safe, reliable, locally controlled water supply that protects the environment, sustains economic growth, and provides a high quality of life. We are proud of our pioneering role in engineering water reuse systems since the 1980s.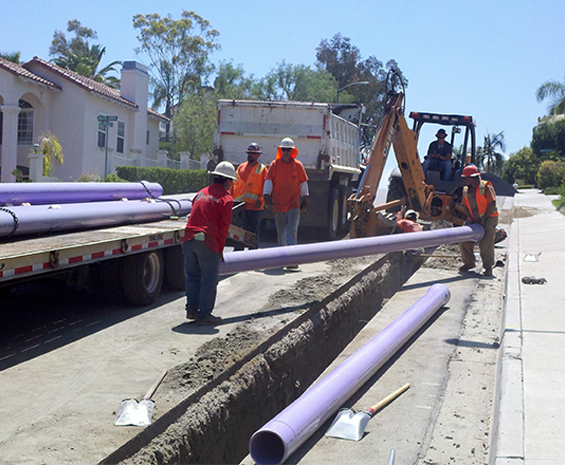 Leading-Edge Planning and Design
From landscape irrigation and dual plumbing to direct and indirect potable reuse, our engineers are at the forefront of water reuse planning and design. We determine a project's critical success factors, and evaluate recycled water infrastructure solutions for conformance with codes, regulations, constructability, and maintenance. We provide design and construction services, and can assist with system start-up and operations and maintenance (O&M). We also assist with policy development, permitting, regulatory compliance, asset management, and energy optimization.
What We Do
Our multidisciplinary in-house specialties allow us to provide efficiencies that maintain project momentum.
Onsite Retrofitting
Seasonal Storage