Air Quality and Greenhouse Gases
Our air quality professionals offer in-depth expertise to navigate complex air quality and greenhouse gas (GHG) emissions requirements cost-effectively. We conduct the necessary analyses and prepare accurate, legally defensible technical studies to meet aggressive project deadlines for projects including residential and commercial development, industrial operations, educational facilities, hospitals, utility-scale energy sites, transportation infrastructure improvements, and water/wastewater facilities.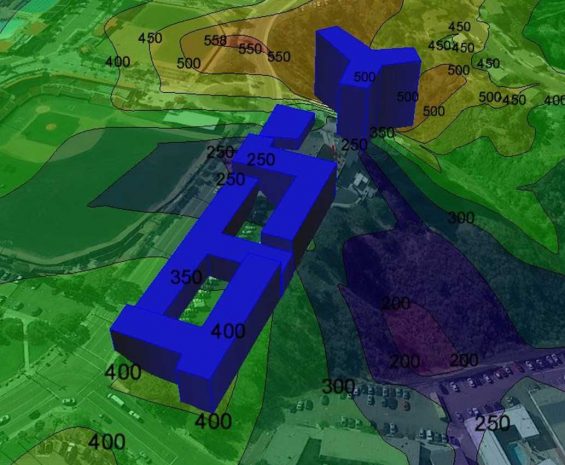 Accurate and Sustainable Solutions
We guide projects expertly and efficiently through the regulatory process while meeting project objectives and schedules by tailoring analyses to provide accurate emissions estimations and sustainable solutions that reduce project-generated emissions. Our experts maintain strong relationships with air districts and lead agencies, giving us an up-to-date understanding of applicable guidance.
When necessary, we effectively communicate complex analyses to decision makers and the public, working closely with you to ensure our methodology, assumptions, and results are understood and accurately reflect the project. Our staff offer creative strategies based on broad project experience to evaluate impacts, especially when agency guidance is unavailable.
What We Do
Our multidisciplinary in-house specialties allow us to provide efficiencies that maintain project momentum.
Ambient Air Quality Analyses
CALTRANS Air Quality Analyses
Climate Action Planning And Climate Adaptation Planning
Constraints And Capability Analyses
Construction And Operational Health Risk Assessments
Criteria Air Pollutant Inventories, Projections, and Modeling
Energy Analyses
GHG Emissions Inventories And Projections
Odor Impact Assessments And Odor Abatement/Management Plans
Permitting
Toxic Air Contaminant Inventories, Projections, and Modelin
Tejon Mountain Village Planned Development

Case Study

Tejon Mountain Village is a proposed 5,082-acre master-planned residential, commercial, and recreational development within the 270,000 acres.

Los Angeles Department of Water and Power Transmission Line

Case Study

The LADWP is constructing a new 500-kilovolt, 10- to 14-mile transmission line to deliver power from the Apex generating station to the Crystal switching station in Clark County, Nevada.

City of San Diego Pure Water Program

Case Study

As one of the most ambitious water recycling programs in the nation, the City of San Diego's Pure Water Program seeks to treat 83 million gallons per day to produce high-quality drinking water for San Diego County.